Angus Forbes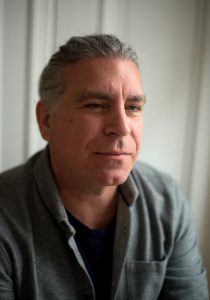 I am an Assistant Professor in the Computational Media Department at University of California, Santa Cruz, where I direct UCSC Creative Coding. My research investigates novel techniques for visualizing and interacting with complex scientific information; my interactive artwork has been featured at museums, galleries, and festivals throughout the world. For the last five years (2013-2017), I have chaired the IEEE VIS Arts Program (VISAP), a forum that promotes dialogue about the relation of aesthetics and design to visualization research, and I am serving as the Arts Papers chair for ACM SIGGRAPH for 2018.
Emily Cross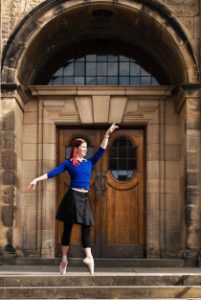 Emily Cross is a Professor of Social Robotics and social neuroscientist based at the Institute of Neuroscience and Psychology at the University of Glasgow in Scotland, where she directs the Social Brain in Action Laboratory. Using intensive training procedures, functional neuroimaging, brain stimulation, and research paradigms involving dance, acrobatics and robots, she leads a team who explores questions concerning how we learn via observation, motor expertise, and social influences on human-robot interaction. Emily received a BA in psychology and dance from Pomona College (USA), an MSc in cognitive psychology from the University of Otago (NZ) as a Fulbright Fellow, and a PhD in cognitive neuroscience from Dartmouth College (USA). She completed postdoctoral training at the University of Nottingham (UK) and the Max Planck Institute for Human Cognitive and Brain Sciences (Germany), and was previously an assistant professor at Radboud  University Nijmegen (NL) and professor at Bangor University (Wales). Her research has been funded by an eclectic mix of national and international organisations, including the NIH (USA), Netherlands Organisation for Scientific Research, Economic and Social Research Council (UK), Ministry of Defence (UK), and the European Research Council. 
Bettina Bläsing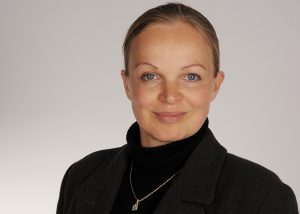 Bettina Bläsing is lecturer in Rehabilitation Science at the Technical University Dortmund, Department of Music and Movement in Rehabilitation and Therapy. Her research interests include the control, learning and perception of complex movements and motor skills and neurocognitive expertise in dance. Bettina has studied Biology at Bielefeld and Animal Behaviour at the University of Edinburgh and completed her PhD with a dissertation on the control of insect locomotion. She worked as a postdoctoral scientist at the Roslin Institute (Scotland), at the Psychology Department of Leipzig University, and at the Wolfgang Koehler Primate Research Center, Max-Planck-Institute for Evolutionary Anthropology. From 2006-2018, she was researcher at the Department of Sport Science at Bielefeld University, responsible investigator at the Center of Excellence Cognitive Interaction Technology (CITEC) and member of the Research Institute for Cognition and Robotics (CoR-Lab). Bettina has been member of the Dance Engaging Science network (Motionbank) and has co-edited two books on the neurocognition of dance and memory in the performing arts.